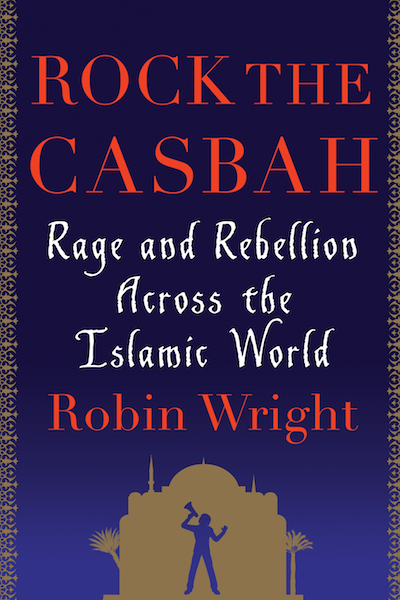 BUY THE BOOK
EVENTS
2011
6/27 CO: Aspen Institute Ideas Festival
7/13 DC: Woodrow Wilson International Center
7/16: An interview on NPR's Weekend Edition. Listen here.
7/18 DC: U.S. Institute of Peace
7/21 CO: Steamboat Springs
7/21: A special segment on the PBS Newsour. Watch here.
7/24:An appearance on Dialogue, at the Woodrow Wilson International Center, interviewed by John Milewski. Watch here.
7/25 MSNBC Dylan Ratigan Show. Watch here
7/26 CNN International
7/27: Robin appears on the Diane Rehm show. Listen here.
Voice of America, Listen here
7/29 WNYC Public Radio - Brian Lehrer Show, Listen here
8/1-5 NY: Chautauqua Institution
8/8 CSpan Washington Journal, Watch here
MSNBC Andrea Mitchell Reports
CNN John King USA, Watch here
8/9 BBC Radio
8/10 BBC World News America
Wisconsin Public Radio, Joy Cardin, Listen here
Truthdigg
8/12 MSNBC Hardball
8/15 WILL-AM / Afternoon Magazine (Illinois)
8/16 KUOW-FM / Daybreak (Seattle) KGO-AM / Ronn Owens (San Francisco)
8/17 MA: Rockport Library
8/22 Diane Rehm Show (hear this)
8/22 CNN Morning Show(hear this)
8/22 CNN Morning Show(CBS News)
8/28 ABC's This Week with Christiane Amanpour (watch it)
9/6 Minnesota Public Radio
9/7 MSNBC Morning Joe. Watch it.
Comedy Central: Colbert Report. Watch it.
9/8 PBS: Charlie Rose
9/9 IN: Notre Dame
9/13 DC: Women's National Democratic Club
DC: Politics & Prose – 9/11 panel, partnered with Granta
9/14 DC: World Affairs Council of DC
9/15 IL: Global Affairs Council & Chicago Club
9/19 OH: Kenyon College
9/21 KS: Washburn University
9/25 NY: 92nd Street Y
9/26 NY: NYU Abu Dhabi Center
9/27 NY: NYU Center for Global Affairs
9/30 DC: Woodrow Wilson Center
10/1 CT: Connecticut Forum
10/4 NY: International Peace Institute
10/4 NY: Council on Foreign Relations
10/4 NY: Charlie Rose show taping (air date tba)
10/5 DC: Women's Foreign Policy Group
10/11 DC: Sulgrave Club
10/12 DC: Aspen Institute
10/14 NY: Asia Institute
10/18 NY: Colony Club
10/20 DC: University Club
10/22-23 TX: Austin Book Festival
10/25 OH: Cleveland World Affairs Council
11/1 CO: Denver World Affairs Council
11/2 TX: Houston World Affairs Council
11/7 OH: Cincinnati Jewish Affairs Committee
11/9 MA: Springfield Public Forum
11/10 TX: Dallas World Affairs Council
11/14 NC: UNC Chapel Hill
12/2 SC: Hilton Head World Affairs Council
12/7 FL: Temple Beth Am
12/8 FL: Palm Beach World Affairs Council
12/12 NY: Roosevelt Institute